National Self Improvement Month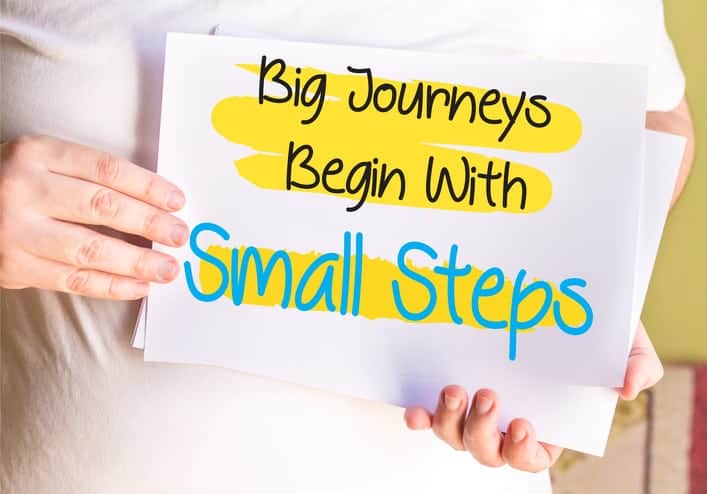 September is Back to School time, and the perfect opportunity to celebrate National Self Improvement Month.
An Investment that Pays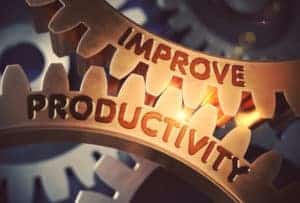 It's been long held that an investment in people development yields lifelong benefits, both for the individual and for the company as a whole.  According to the Institute for Talent Development:
Companies that offer comprehensive training and development programs have over 200% higher income per employee and a 24% higher profit margin than those that don't.
Productivity is driven by skills advancement, made possible through training and education
In another study conducted by the National Center on the Educational Quality of the Workforce (EQW), increases in employee education were more than twice as effective in driving employee productivity than investments in upgraded equipment.
With the prolific growth of increasingly digitally based skills, there's also a growing gap between need and knowledge:
According to Capgemini Consulting, only 1 in 10 adults feels they have sufficient computer and internet skills to use the digital tools they're responsible for in their daily work.  The value of investment in continuous, updated training can't be overstated!
An Investment that Retains and Engages Talent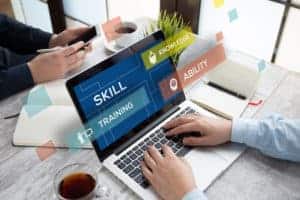 Employees who feel they've received solid training to do their jobs well will stay. Those who don't will leave.   Research shows that 40% of employees who don't receive the necessary training to be effective in their roles will leave in the first year.
The costs of hiring and on-boarding a new employee significantly outweigh the cost of a training an existing one.
In a multi-generational survey of over 400 people, 70% indicated that job related training and development opportunities influenced their decision to stay. This was highest among millennials, at 87%.
87% of millennials also say that professional development and career growth are significant to them
Investing in people's training and development enables productivity, which in turn, fosters satisfaction and engagement .
A recent Dale Carnegie study showed that companies with engaged employees outperform others by up to 200%!
Suggestions and Innovative Approaches
Embrace Technology, Distance and Self-Paced Learning: AT&T
AT&T "University" is housed at headquarters plus offers a satellite location
Co-creation of an online Master's degree
Fast paced, self administered "Nanodegree" programs for specific job related training
Offer and Design Specific Courses for Specific Skills and Needs: Bonobos
Has specifically themed management training courses such as "Dress for Success", "Fit for Success", "Managing Up" and "Know your Customer"
Training and development focus on company's unique in-store wardrobe styling and fitting services
Support All Phases of an Employee's Career Journey: Amazon
Has a month long training and leadership program that candidates undertake prior to being hired.
Prepays 95% of tuition for employees to take courses at fulfillment centers in in-demand fields.
Has a "Virtual Contact Center" to teach employees how to work from home or remotely.
Flexibility . . . A Key Enabler
Hoffer Plastics offers job sharing, remote support and flexible work schedules that enable people to fit educational, training and developmental programs into their busy lives – as well as encouraging them to actually have a life!