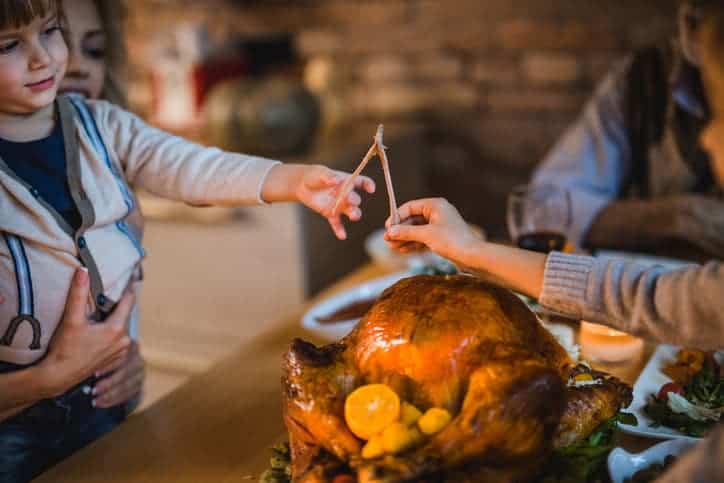 For November, the month of Thanksgiving, it's all about gratitude, with a special Veteran's Day shout out to all who've served.
Inspirations from Hoffer Plastics: How a Small Company Leads in Gratitude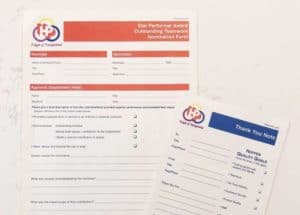 "Service" is a core company value at Hoffer. It manifests in outstanding customer service, but also in fostering a "servant's heart" leadership model throughout the company.
Co-workers write personal "thank you" notes to each other, acknowledging their contributions, help and support.
"Rings of Recognition" and monthly "Star Performers" celebrate, acknowledge and reward outstanding employees (nominated by their co-workers) who've gone above and beyond their everyday jobs to deliver for the company and for others.
Hoffer employees are encouraged to participate in the many company sponsored community service programs (such as Habitat for Humanity, the United Way, Boys and Girls Clubs and the local Food Pantry) through flexible work schedules and dedicated service days.
Gratitude Leads to Happier, More Productive Employees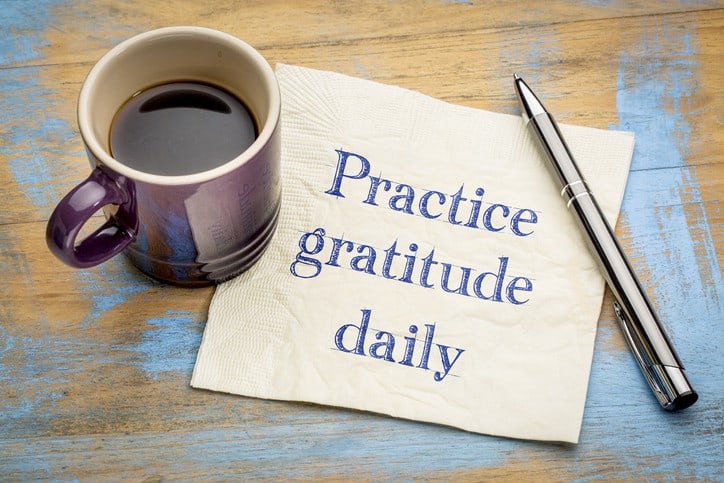 What's the #1 reason why people leave their jobs? They don't feel appreciated.
81% of people would work harder for a grateful boss
88% of people say that expressing gratitude toward colleagues makes them feel happier and more fulfilled
Many psychological studies have proven and quantified the impact that gratitude has on employee productivity
And Yet:
Only 10% of people who express gratitude at work make it a daily habit
60% of people rarely or never express gratitude at work!
It's So Easy . . . Simple Ways to Build and Foster a Grateful Workplace
Say "Thank You" frequently—and mean it!
Keep a gratitude journal and share it with others—especially those you'd like to thank—and:

Write "thank you" notes or emails

Acknowledge and celebrate together as a company. Gratitude has a multiplier effect!

Start a "Wall of Gratitude" —physical or online—for all to post and contribute to

Make a mental note to thank every Veteran you come into contact with. It will make their day.
Hoffer Spotlight Q&A
How did you land at Hoffer and what has been your journey to your current position?
I came to Hoffer following a layoff at a large retail toy company in the mid 90's. Hoffer was looking for a Customer Service position so I sent them a resume. I didn't know anything about the company at the time but I knew I could do the job based on the ad. I received a call back for an interview. I remember commenting to my wife after the interview that I really wanted to work at this company. They came across as honest, fair, and loyal to their employees.

Needless to say, I ended up getting the job. One of the things that I learned quickly about Hoffer was that if you want more responsibility, you need to communicate the want and be ready when the opportunity presents itself. In a few years I moved from Customer Service, to Project Management, to Logistics, Purchasing, Materials and finally into my current position as Dir. Of Supply Chain Management.
From your time serving, what are some core skills you've taken with you into the workplace?
Integrity above all else - Integrity to others and to one's self
Being able to work thru adversity to get the job done right
Teamwork matters. Everyone needs to be on the same page and moving in the same direction. Whether you're the leader or the newbie, goals need to be shared.
If you could share some advice with Veterans applying for jobs, what would it be?
Be open minded to opportunities. The skills that were learned in the military provide a strong foundation that employers want. The ability to communicate. The ability to function as part of a team. The ability to work a problem to get to a shared goal. Use what you have to shape what you want.