Children Fighting Cancer. What We Can Do To Help
It's back to school time for many – but not for all. 
September is National Childhood Cancer month. We dedicate this month's issue to all children who inspire us with their brave fight against cancer.
Too many, too soon
Cancer is the #1 cause of death by disease among children
Roughly 16,000 children in the U.S. will be diagnosed with cancer every year – or 43 every single day.
95% of children who manage to survive childhood cancer will have significant, health related issues by the time they're 45. These are the side effects of childhood cancer and its current treatments.
Childhood cancer rates have been rising for the past few decades – it's up to 27% for those under the age of 19
Leukemia – the #1 form of cancer in children – is driving the increase, possibly due to environmental causes
And yet, too little
Too little funding, research, and drugs are focused on addressing childhood cancer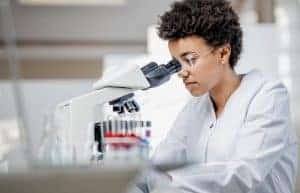 Only 4% of the billions of dollars that are annually spent on cancer research and treatments are directed towards treating childhood cancer.
In the U.S., the majority of cancer funding comes from the National Cancer Institute. Out of the $5 Billion they provide, less than $200,000 is spent on children's cancer.
Only 4% of all federal government cancer research funding goes to studying pediatric cancer
Since 1980, fewer than 10 drugs have been developed for use in children with cancer, as compared to hundreds of drugs created exclusively for adults
Hope and Progress
Advanced understanding and treatments are improving survival rates
More than 80% of U.S. children with cancer now become long term survivors (surviving 5 years or more)
Precision radiation targeting (proton therapy), targeted drugs and immunotherapy show promise.
There is growing understanding of genetic and mutational mechanisms , particularly for brain related childhood cancers. Environmental factors are being studied for potential links to childhood leukemia.
Social media is helping to create greater awareness of the need for more dedicated focus on childhood cancer in the U.S.
Sources: National Pediatric Cancer Foundation; American Cancer Society; St. Jude's Research Hospital, National Cancer Institute
Ways to Help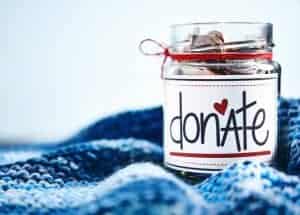 Donate, Fundraise, or Volunteer with local or national organizations that are making a difference (See Helpful Links and Resources, below).  You can also start your own crowd funding site.
Hoffer Plastics collects toys to be distributed to children fighting pediatric cancer and their siblings. Please contact us to donate.
Charlotte Hoffer-Canning, Vice President of Brand and Culture, serves on the Board of Directors at Cal's Angels, a local pediatric cancer organization. She also helps the organization with its marketing, public relations and fundraising initiatives. To donate, click here.
Like, support and share others' challenges and successes on social media sites
Participate in employer sponsored programs that work with children's cancer related organizations.
Helpful Links and Resources: