Hoffer Plastics and Mespack Partner for Breakthrough Innovation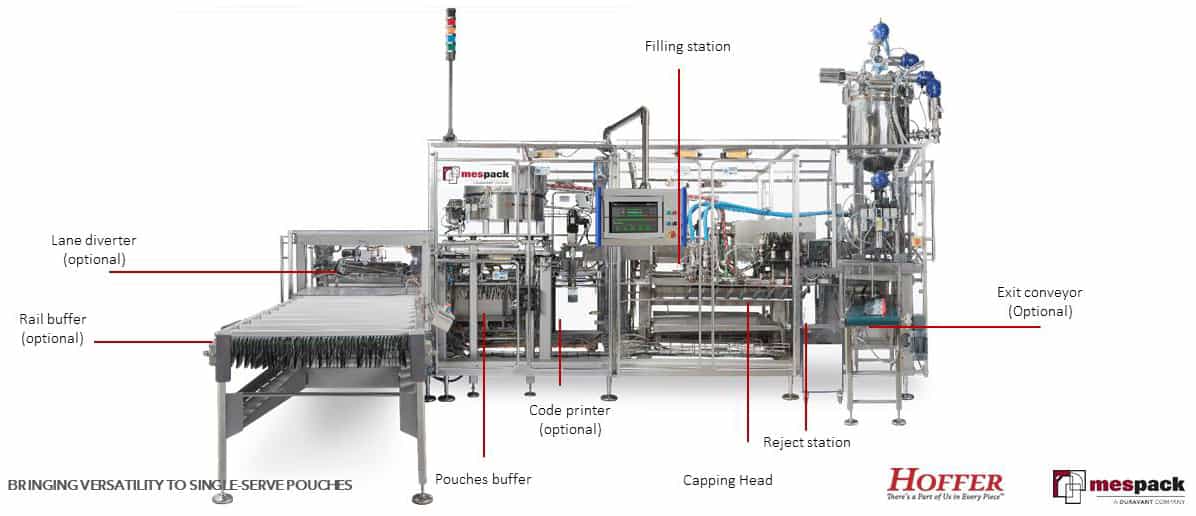 Featured at this year's Global Pouch Forum: Partners Hoffer Plastics, a family owned custom injection molder based in South Elgin, IL, and Mespack, a global producer of flexible packaging machinery based in Barcelona Spain. A shared vision and passion for innovation in packaging, and a perfect match of complementary skills and technical expertise.
Hoffer and Mespack's Shared Goal: Impact the entire flexible packaging supply chain through innovations that:
Encourage growth
Minimize production downtime
Enable production independence
Promote environmental sustainability
Hoffer and Mespack achieved this by melding and leveraging the technical spouted pouch "know-how" of Hoffer with the global machinery excellence of Mespack. It's about respect, trust, and shared goals.
An open, holistic approach to product development
Hoffer and Mespack consider all aspects of the value chain: the needs, problems and benefits to end consumers, the brand, co-packers, converters, cap and spout suppliers, and machine suppliers.
They embrace contributions and capabilities from other internal and external sources that can add value.
Announcing the HF Series: A Revolutionary Fill-Though-the Spout Machine
A direct result of the Hoffer/Mespack collaboration. The machine is capable of running fully recyclable spouted pouches like the CellPouch™.
Additional partners that contributed to make this a successful launch included Widmann and BBC Cellpack Packaging.
This machine can:
Run multiple products at once at enhanced speeds
Be augmented with various end of line modules
Deliver enhanced product safety and reliability through its consistent cap application.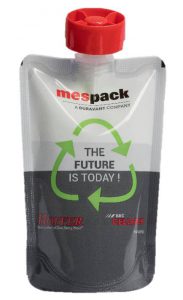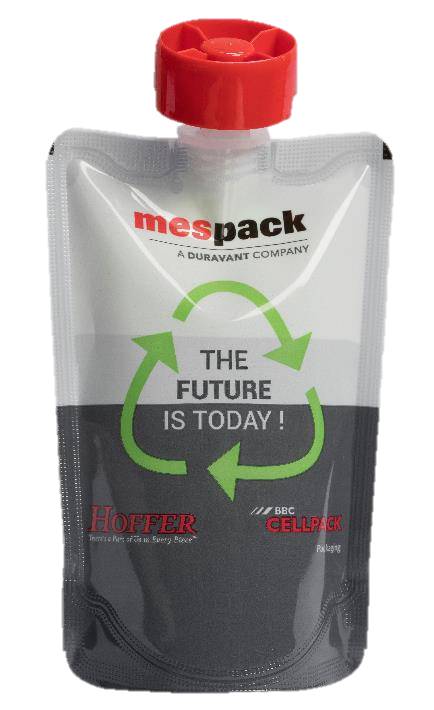 Features of The CellPouch™ package:
Delivers outstanding seal integrity through the use of ultrasonic technology
Provides shelf life of up to 12 months
Can be run with a variety of hot or cold fill applications.
Certified as being fully recyclable in the European Union, with potential expansion to North America and beyond
To see this exciting innovation in action, click here https://www.youtube.com/watch?v=T1vlRNg5djc&trk=organization-update-content_share-embed-video_share-article_title&ab_channel=MESPACK-InnovativePackagingSolutions
For more information, contact Justin Markel at Hoffer Plastics: j-markel@hofferpl.com.