Hoffer Plastics Partners with Food for Greater Elgin to Combat Food Insecurity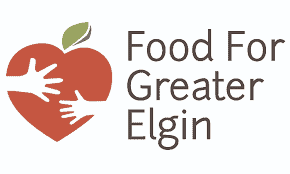 Donations Drive Facility Expansion, Paving the Way for Hundreds of Bright Futures
A singular focus on doing the right thing is at the heart of Hoffer Plastics' vision. For the 70-year-old company, that means opening its doors and its heart in everyday ways to embrace the greater Elgin community. With this focus on Service in the community, Hoffer Plastics is proud to announce the Hoffer Foundation's recent $300,000 donation to Food for Greater Elgin in support of its facility expansion. This donation will primarily help fund phase one of the three-phased expansion plan focused on the building's cooler and freezer.
Food for Greater Elgin stands as a beacon in the fight against food insecurity. Serving more than 9,057 households in Elgin and the surrounding areas, equivalent to over 34,000 individuals, it also extends its reach by delivering food to low-income neighborhoods, senior living facilities and individuals who are medically confined. Currently undergoing a facility expansion to better serve its 13-county service area, the first phase includes replacing the current walk-in freezer and cooler with a state-of-the-art freezer room and cooler room. This will effectively triple Food for Greater Elgin's refrigerated and frozen storage capacity to ensure a consistent supply of essential items.
Beyond the Hoffer Foundation's donation to support the facility expansion, Hoffer Plastics and its employees actively champion Food for Greater Elgin's mission to provide food security and access to community resources that stabilize lives. The company has previously organized food drives at its facility, and Gretchen Hoffer Farb, Co-CEO, continues to be a tireless advocate for the organization.
"We are proud to support Food for Greater Elgin and deeply appreciate the opportunity to enhance the well-being of individuals facing essential needs hardships," said Hoffer Farb. "Throughout our 11-year partnership, we've nurtured a profound commitment to investing in a better future, enriching the lives of those in need and strengthening our community. We believe that by doing what's right, we can empower individuals with the confidence to make a positive difference in our community and beyond."
Hoffer Plastics remains deeply committed to fostering a brighter future within the community through various initiatives. This commitment is exemplified through the Hoffer Foundation and the dedication of individual Hoffer family members, who actively contribute to a wide array of educational initiatives. These initiatives are centered around the principles of accelerating learning, acquiring knowledge, instilling values and nurturing virtues as essential elements for achieving success. From the Hoffer Foundation's $1 million contribution to building the 5,000 Boys and Girls Club in America, its robust apprenticeship and educational programs among others, Hoffer Plastics continues a 70-year tradition of creating brighter futures for community members.
Together, through combined efforts, contributions and support from individuals and organizations alike, we can make a substantial difference in the battle against food insecurity. If you'd like to join us in supporting Food for Greater Elgin's mission, please consider visiting: https://www.foodforgreaterelgin.org/donate/.