The Concept of Circularity
Read about exciting initiatives around the globe as visionary leaders work to move us toward a more circular economy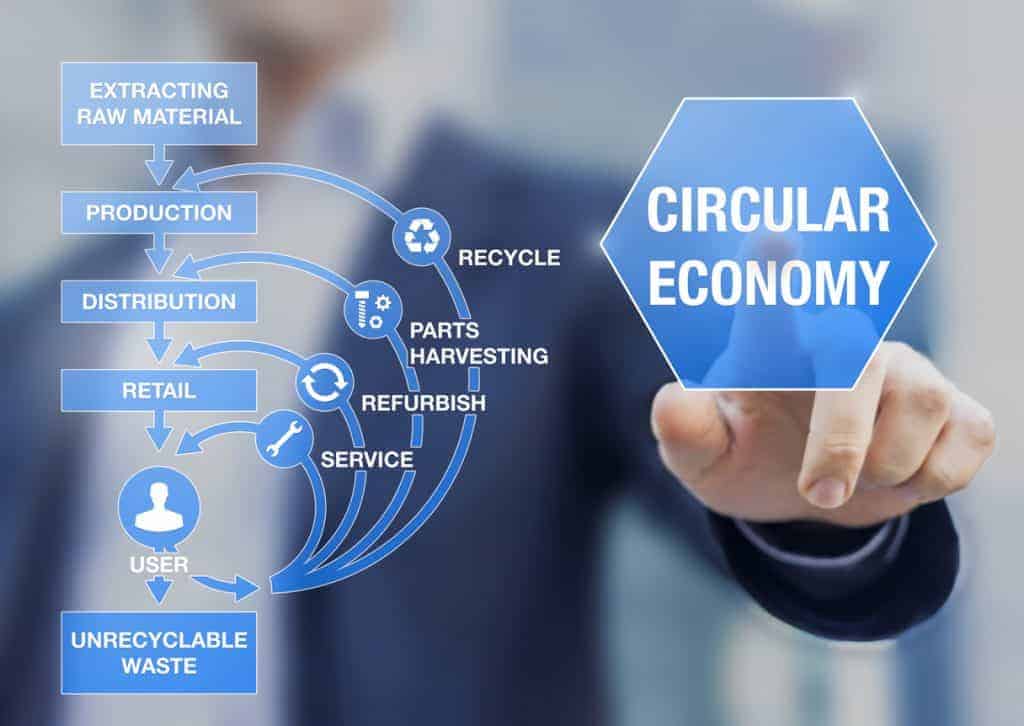 The Concept of Circularity
Can you envision a global economic system where products are conceptualized and designed for re-use or re-purposing from the onset? That describes a circular economy.
It's all about reuse, sharing, repair, refurbishment, re-manufacturing and recycling to create a closed-loop system that minimizes the use of resource inputs and the creation of waste, pollution and carbon emissions. Products truly come "full circle" from design and production phases to re-purposed uses.
Global Leadership
Check out the link below to the website for PACE: the Platform for Accelerating the Circular Economy.
Hosted by the World Resource Institute, PACE is a global public and private sector collaboration, platform and project with 75 members.  Pace helps fuel and support projects and partners in scaling up circular economy action in areas such as plastics, electronics, food and the bioeconomy. Active projects are underway in China, Africa, ASEAN and Europe.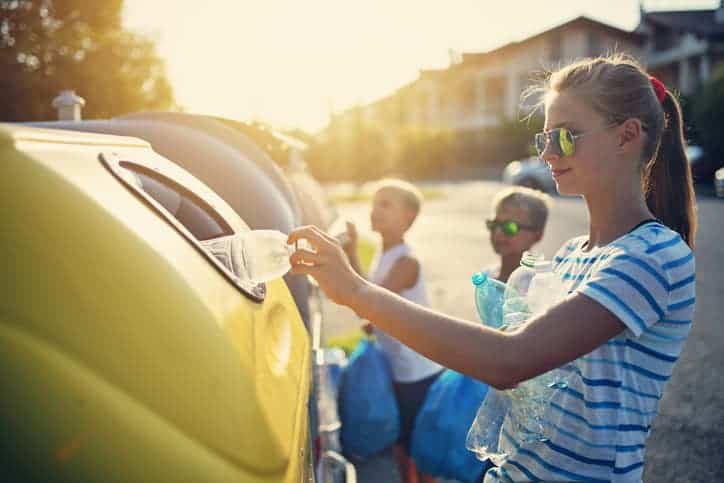 Progress In the News
Europe is leading the way toward a more circular economy, enabled by strong advancements in environmental sustainability vision, commitment, education, and legislation. But there are many exciting initiatives happening around the globe. Here are a few highlights:
By 2030, all plastic packaging in the European Union market must be recyclable. Lightweight plastic bag consumption per person must be reduced 80% by 2025 (from 2010). Substantial reductions must also be made in single use plastics (such as straws and plastic utensils) and in microplastics.
Metrics have been established locally and for the EU as a whole. Policies and metrics are in place for other areas including Hazardous Waste, Batteries, Vehicles, Electric Equipment, Radioactive Waste, Sewage, Cargo/Shipping, and Landfills.
By 2029, 90% of all European Union plastic bottles must be collected, and must contain at least 25% recycled plastic (increasing to 30% by 2030).
Products such as baby wipes, drinking cups and sanitary products must carry instruction labels for disposal.
A "Polluter Pays" policy will hold producers financially accountable for the cost of waste management, cleanup, data gathering, and awareness raising for products such as balloons, bottles, cups and tobacco filters.
McDonald's is now using a new paper straw in Europe and has implemented a toy take-back program for items included in "Happy Meals" boxes. The company is testing wooden and paper spoons and edible cups made from waffles for its ice cream products, along with reuseable/returnable coffee cups in Germany.
Sodexho, one of the world's largest food service companies, has committed to cutting its food waste in half by 2025. Executive incentives are tied to this goal, and the company will pay a hefty interest increase on its $1.45 Billion credit instrument if the goal isn't met.
Italy recently became the first country in the world to institute mandatory courses on climate change in all of its schools.
Pakistan has expanded its ban on lightweight plastic bags throughout the country, with stiff fines levied for non-compliance. Countries in Africa such as Malawi, Tanzania, Kenya and Rwanda have done the same.
(Sources: European Commission; The Guardian)
Spotlight on Hoffer Plastics
Since the company's inception over 65 years ago, Hoffer Plastics has been a pioneer and industry leader in environmental sustainability.  With the exciting changes happening in Europe and around the globe, the company is building new partnerships and capabilities to help fuel the path toward a more circular economy.
Hoffer is rapidly becoming a "conversion expert." That means guiding packaging companies and other suppliers in successfully converting to new packaging components (such as one piece spouts or caps for pouches) and machinery that enables compliance with new European legislation.
The company shares its experienced team, best practices, onsite testing and scale up procedures and in many cases, custom designed equipment and components, with its partners.
Hoffer is also investing in dedicated resources to handle compliance related documentation, data and submissions.