Secrets of a Sustainable Business: Five Lessons from a Third-Generation Family Company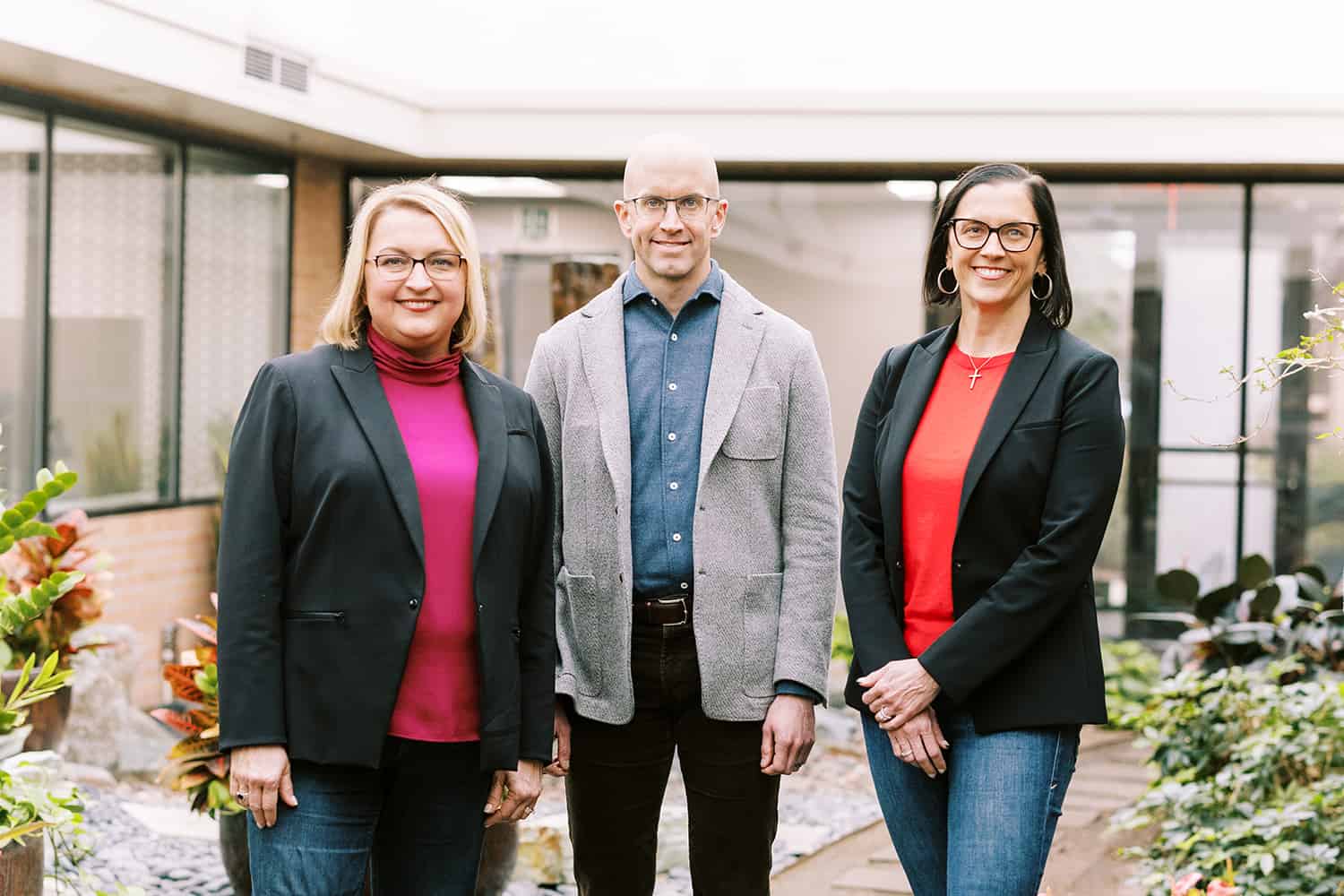 As we celebrate a big milestone – our 70th anniversary – this year at Hoffer Plastics, a lot of people are asking: How have we sustained our success for so long?
While many other companies have sold to private equity or closed up shop, we've stayed strong and family owned for seven decades and counting. We've learned a lot along the way (and we keep learning), especially from generations of Hoffer leadership who set the foundation for sustained growth.
We thought we'd take a moment to pay it forward by sharing these five lessons for sustainable success.
"At Hoffer Plastics, we know how fortunate we are to be going strong after 70 years. That's why we'll always stay true to the values that sustain business success. We're proud to keep doing right by our customers, our employees and our community, every day."
– Hoffer Plastics Co-CEOs Gretchen Hoffer Farb, Charlotte Hoffer Canning and Alex Hoffer.
1. Manufacturing is a People Business.
Many Hoffer Plastics team members have been with us for decades – including one who's been contributing to our success for 52 of our 70 years! What's the secret? We believe it comes down to people and relationships.
Employees across the organization prioritize getting to know peers, partners and customers – establishing relationships and building personal connections that foster trust, loyalty and confidence.
As a family-run business, our leadership is personally invested in the success of everyone in the organization. We know that every employee has the potential to lead the way to our future success. We strive to unlock that potential through a robust leadership development program that elevates employees' opportunities to grow.
That commitment to providing new opportunities also shows in the investments we make every year in advanced manufacturing equipment and automation technology innovations. We look at it as investing in people, so that they can advance their skills and put their talents to use with higher-value tasks.
2. The Customer is the Hero.
The reason we have such long-tenured employees is also why we have customers who have counted on us since the 1970s. After all, customers are people, too. The future of our business is in every customer relationship. We believe in going above and beyond because it builds customer loyalty.
Sometimes, it's about dropping everything to solve a problem. Like a tight turnaround that calls for an emergency transfer of tools and automation after the sudden closure of another supplier's plant over a holiday weekend.
In product development, engineering and manufacturing, we over-invest in our customers to help them achieve amazing new things while delivering high-performing parts as cost-effectively as possible. Some of these innovations include:
Recyclable flexible packaging solutions.
Part redesigns that move from three separate components to one.
Water filtration applications to eliminate lead and PFAS.
If there's a way to accelerate our customers' success, every one of our employees is personally committed to driving it forward.
3. Financial Independence is Empowering.
Another way we're at a huge advantage as a family owned and operated business is this: Instead of being obsessed with quarterly earnings, we're free to think and act long term.
Over 70 years, we've proven ourselves to be resilient in times of crisis, positioning ourselves in a way that ensures that economic downturns aren't disruptive to our business. This also means we're ready to pursue new opportunities in better times. Keeping the focus on the future for ourselves and our employees, we've steered our company to a 100% debt-free position.
It's not lost on us how rare this level of financial independence is. As a result, we're keen on staying independent – making sure that we have the freedom to innovate by continually investing in technologies, our people and our community.
4. Investing in the Community is Investing in the Future.
Bob Hoffer, who founded Hoffer Plastics in 1953, taught us to "be a good neighbor." It's as relevant as ever, because we're still in the same South Elgin, IL, neighborhood where we began. Our prospects are intertwined, so we're always working to keep our community thriving.
Through the Hoffer Foundation, we make significant contributions to the South Elgin community and beyond – including $1M to a new Boys & Girls Club, as well as support for Judson University, Elgin Community College and many more important organizations and causes.
We also work hard to be a good neighbor in our physical impact on both our local and global community. Since long before sustainability became an industry buzzword, we've prioritized stewardship of Earth's precious resources with efforts including:
Diverting material from landfills through recycling initiatives we started more than 15 years ago.
Mitigating customer risk and providing emergency power backup for the local grid through our on-site co-generation plant.
Minimizing hazardous materials in the water supply through water use reductions and advanced filtration and treatment at our plant.
5. Lead by Example.
On any given day at our plant, you're likely to find one of our three third-generation leaders out on the production floor, talking with and supporting our employees in daily operations. We believe in servant leadership, focusing on helping the team and the organization above all else.
That means embodying our core values that were established by Bob Hoffer in everything we do, every day:
Family – We treat employees and customers like family. And we put family first.
Integrity – We hold ourselves and others to the highest ethical standards.
Service – The best reward in life is through service to others, whether it's for our customers, our employees or our community.
Trust – Honesty, transparency and delivering on commitments is what we're all about.
Simply put, it's about doing the right thing for each other, for our customers and for our community. It starts at the top and lives throughout our culture.
We're proud of what we've accomplished together these 70 years – leading the way in innovation, sustainability, technical expertise, community outreach and more. But we're even more excited about how well positioned we are for the future. And we hope these lessons are as much an inspiration to your business as they are to ours.