Hoffer Plastics Meets Growing Demand with a Focus on Sustainability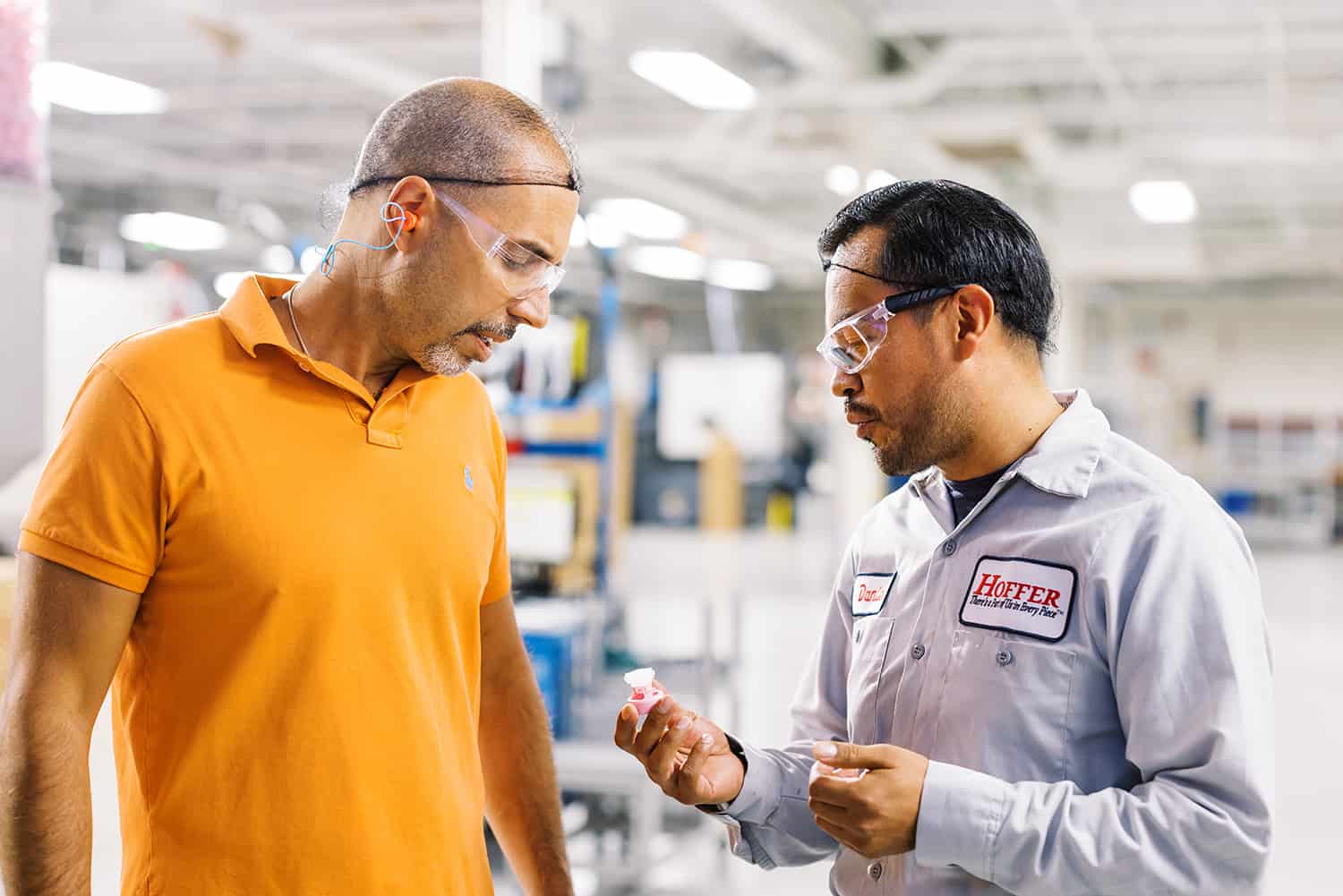 Custom molder to showcase full range of injection molded caps, closures and fitments for flexible and rigid solutions at Pack Expo booth N11308
Sustainability is in Hoffer Plastics' DNA. So is meeting customer needs for safety, product functionality and aesthetics. Through its Lok™ family of closures, which will be on display at booth N11308 at Pack Expo 2023, Hoffer Plastics delivers environmentally friendly solutions that preserve product integrity while building customers' brands. These innovative solutions are engineered to advance sustainable practices with mono-material solutions that are recycle-ready and reduce plastic material usage for lighter-weight solutions. These high-quality, cost-effective options meet CPSC choke-proof specifications making them ideal for food applications, where safety is paramount.
Hoffer Plastics also offers a broad range of solutions that meet customer packaging requirements beyond standard caps and spouts. Perfected over 70 years, the company offers expertise in engineering, design for manufacturability (DFM), tooling, injection molding and assembly. Its MedAccred-certified operations serve customers with unique packaging needs across Beauty, Food & Beverage, Automotive, Personal Care and Medical markets. Visitors to booth N1130 can learn more about the company's custom injection molding solutions and learn how the team drives critical initiatives like lightweighting to support sustainability goals.
"Our full range of custom injection molded solutions coupled with our proprietary flexible packaging solutions enable us to put our customers at the center of our business model to deliver more value," said Alex Hoffer, Hoffer Plastics Co-CEO. "Our ability to achieve critical sustainability goals while protecting product aesthetics and functionality ensures our customers across markets can accelerate their business growth."
Honored as the Plastics News Sustained Excellence Award winner earlier this year, Hoffer Plastics' patented closures were a key contributor to this recognition. In addition to greater recyclability and choke-proof features, its Trust-T-Lok™ and Drop-Lok™ product lines offer seal integrity and tamper-evident features for end user safety. These closures are also compatible with producers' existing equipment to minimize upfront investments in machinery and shorten launch timeframes. Hoffer Plastics has previously collaborated with film converters and fill machine manufacturers to provide sustainability packaging to the market.
The sustainability focus within its Lok™ products and custom injection molded solutions represents the company's position as an environmental steward since its inception. Hoffer Plastics continues to prioritize internal recycling initiatives, champion water usage reductions, leverage on-site co-generation capabilities to relieve the power grid in critical situations and more. This inherent commitment to sustainability is a key driver behind the company's ability to continuously innovate new solutions that protect not only its customers but the environment and the community.
Contact Kirsten Hewitt (khewitt@trefoilgroup.com) to schedule an in-booth interview with Hoffer Plastics' Vice President of Sales, Millie Nuno.