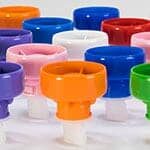 Trust-T-LokTM and Drop-LokTM patented closures for flexible pouches and rigid containers. Strong seal integrity, tamper evident, in a range of styles or configurations for food, personal care and many more applications.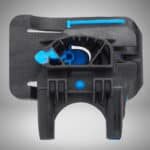 From simple parts to the most highly complex multi cavity designs, we partner with you from design to prototyping through production and rollout. If you can conceive it, we can mold and deliver it.
Packaging
Medical
Consumer Industrial
Automotive
Appliance
Where can you find our parts? Squeezable baby food pouches, lawnmower carburetors, car doors, audio speakers, blender jars, dishwashers, and restaurant beverage dispensers . . . just to name a few.
We go ALL IN to help you WIN
112 PRESSES |  300+ EMPLOYEES  |  MADE IN AMERICA
A Focus on Sustainability
Proud recipients of the 2016 Illinois Governor's Sustainability Award. Longstanding executive members of the Plastics Environmental Council. Pioneers in onsite power co-generation and the pursuit of biodegradable resins. Sustainability has been central to our company's values and priorities since our inception.
Hoffer is a much appreciated partner, that understands how they can help us
prosper in a competitive market. The product quality consistently meets our high standards, topped off by an outstanding service from a flexible and most efficient organization.
Thank you Hoffer Plastics!
Marc Latreille
Sales & Marketing Director | Vergers Leahy Inc. – Leahy Orchards Inc.
Hoffer plastics is a true expert partner to us, which has allowed Yumbutter and Tribe 9 to continue being a leader in pouch innovation across the nut butter industry and beyond. 
They are a delight to do business with and highly recommend them to anyone looking seeking out the best injection molders in the market. 
Matt D'Amour
Chief Wellness Carrier | Yumbutter and Tribe 9 Foods
Hoffer has been a valued partner to our company for many years.  Hoffer goes well beyond just selling "plastic parts".  Their customer service and technical support is unmatched and their products are consistently high quality. Looking forward to a continuing partnership for years to come. Thank you Hoffer Plastics!
John Knapp
Executive Vice President - Marketing
Our Latest Posts on Technology, Leadership, Innovation, and Sustainability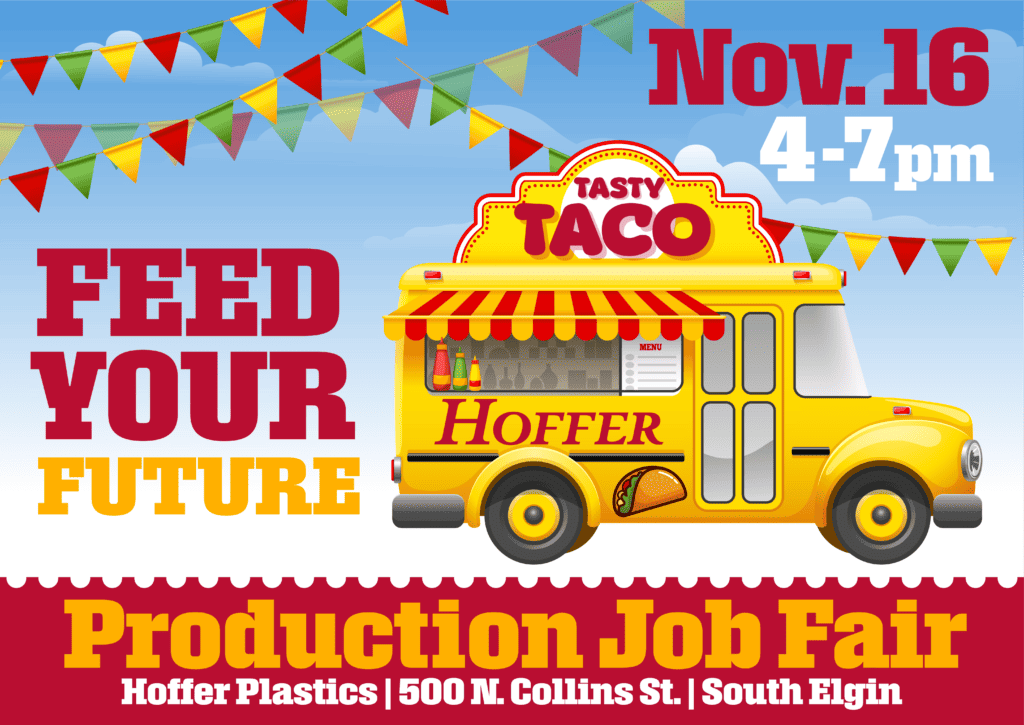 Hoffer Plastics to Host "Feed Your Future" Job Fair
Hoffer Plastics (or the "Company"), a leading provider of custom injection molding solutions, is pleased to announce its 'Feed Your Future' Production Job Fair on Thursday, November 16 from 4:00 to 7:00 p.m. The Company will be hosting the fair at its South Elgin facility, 500 N. Collins St. The Job Fair is designed to give prospective employees a behind-the-scenes look at Hoffer Plastics while interviewing the same day. Attendees will have the opportunity to...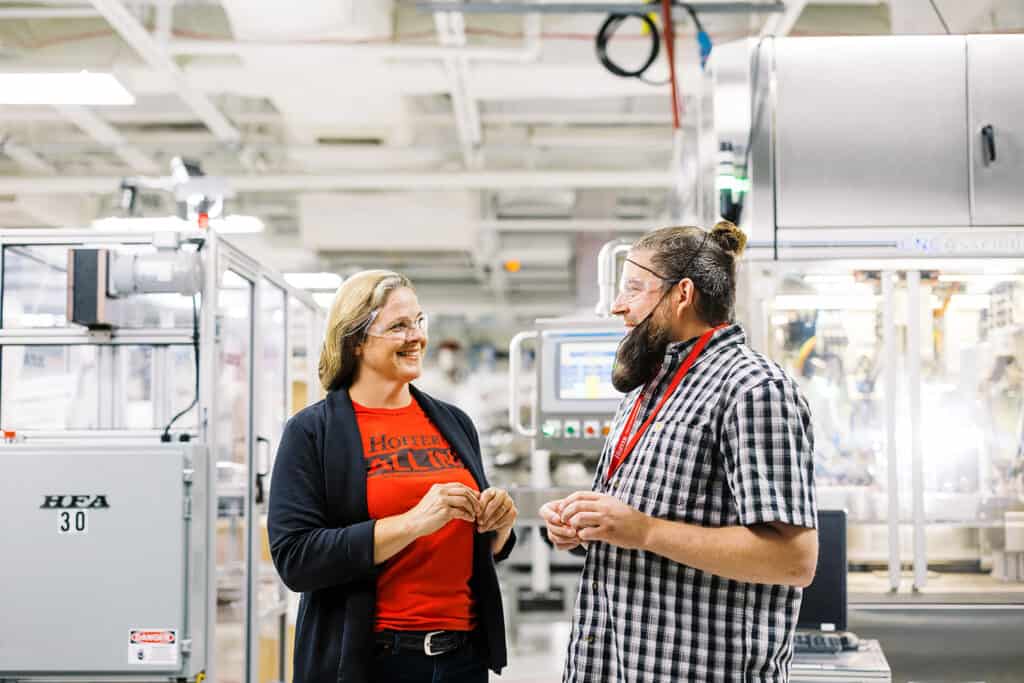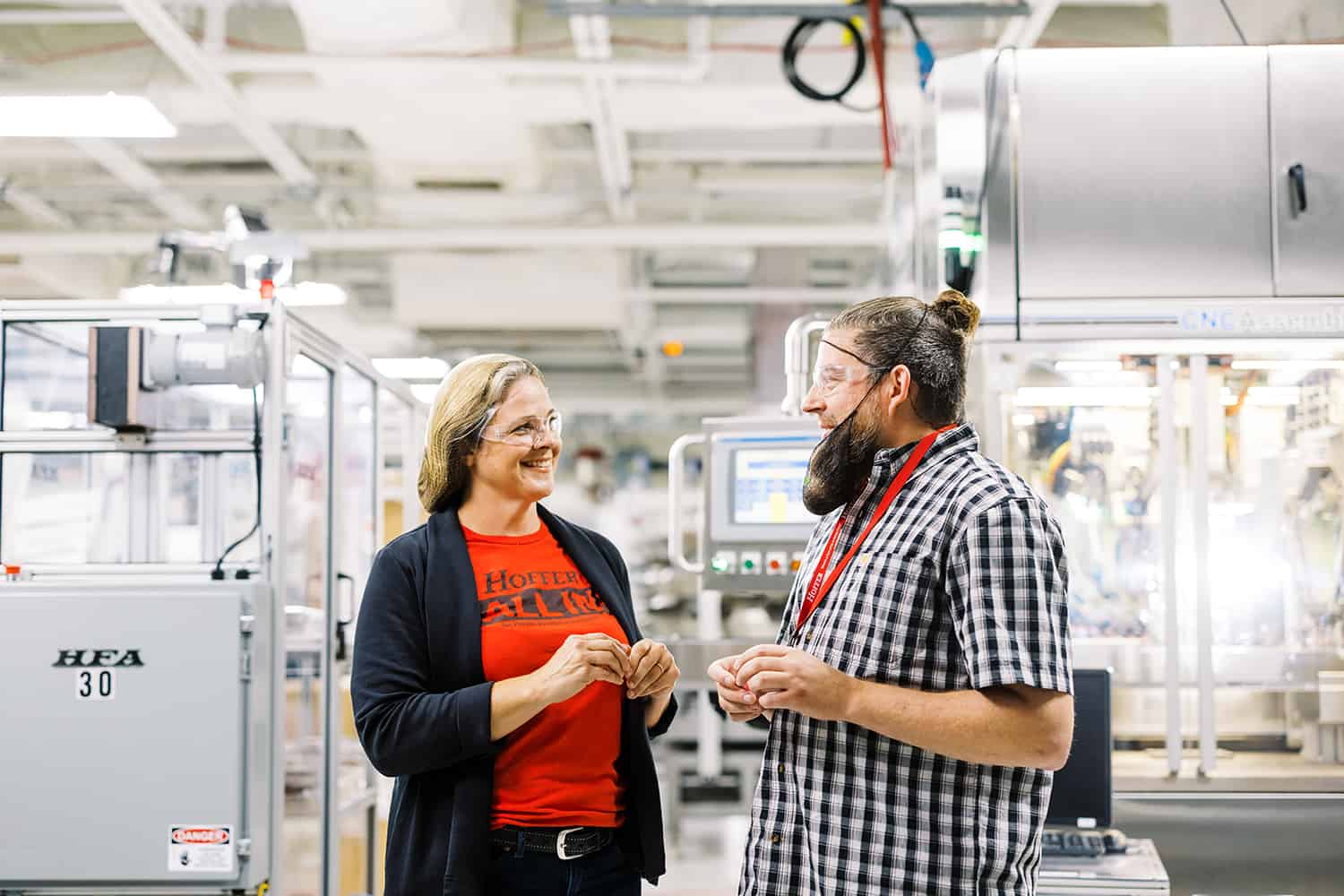 Reduce. Reuse. Recycle. Rethink.
How Hoffer Plastics Is Setting New Standards of Sustainability in Plastics How can we use less material? How can we use it more effectively? How can we give plastics a new life? As a plastics processor, we must keep these questions front and center. It's about the future of our company, our community and our planet. At Hoffer Plastics, we believe we can play an important role in creating critical solutions that support environmental sustainability...